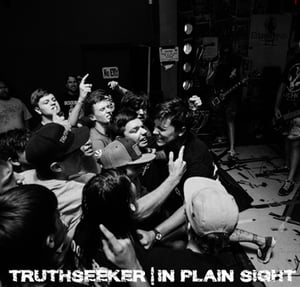 $

10.00
After months of anticipation here it finally is, A&D012, Truthseekers first seven inch entitled "In Plain Sight".
There are:
5 Test Presses
35 Alternate Covers
115 Standard Covers
All on black vinyl available to purchase.
You can stream In Plain Sight in its entirety via the Annoy and Destroy bandcamp here - https://annoyanddestroy.bandcamp.com/album/in-plain-sight
All orders come with a digital download card.
THANKS